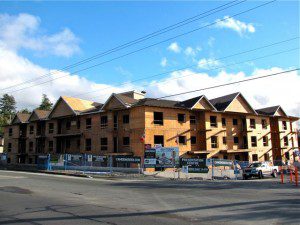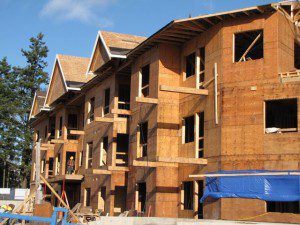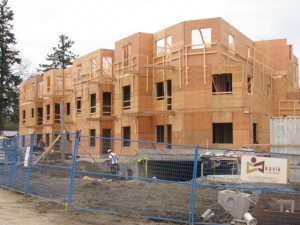 We have completed the framing of this 48-unit multi-residential project off Helmckin Road in Victoria,BC. We were awarded  both the concrete contractor contract  and framing contract of this Victoria BC development known as Camden Green.
With a large and motivated team, we were pleased to be a part of this project and look forward to the results.
Go to camdengreen.com for more information on the final product.